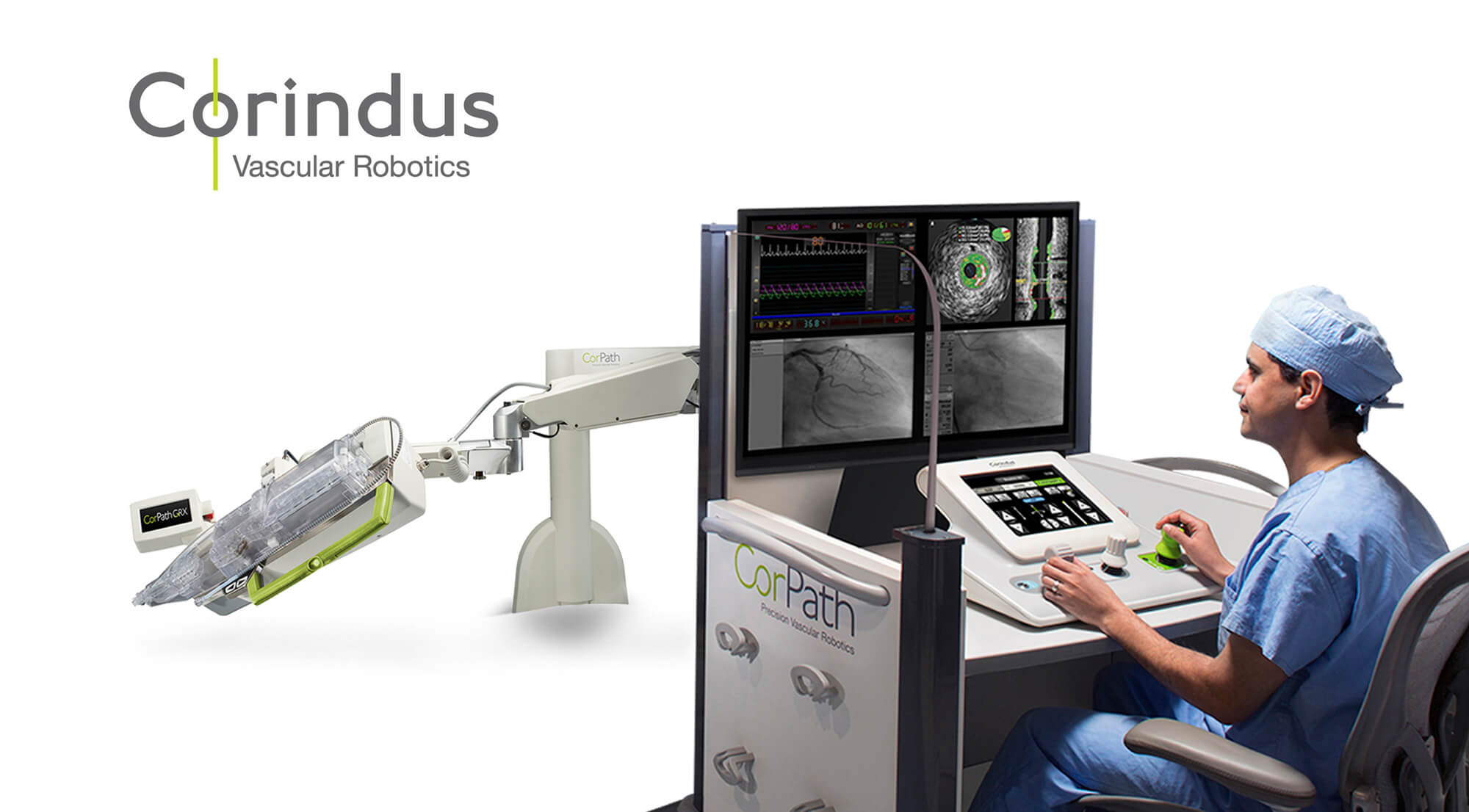 Corpath GRX
Corindus Vascular Robotics, Inc. is a global technology leader in robotic-assisted vascular interventions. The Company's CorPath® System is the first approved medical device to bring robotic precision to both percutaneous coronary and vascular procedures. The CorPath GRX System builds on the CorPath platform with the addition of important key features that increase precision, improve workflow, and extend the capabilities and range of procedures that can be performed robotically. In addition, CorPath protects physicians and staff from the occupational hazards of working with radiation exposure in the cath lab. With the CorPath platform, Corindus brings robotic precision to interventional procedures to optimize clinical outcomes and minimize the costs associated with complications of improper stent placement during manual procedures.
ROBOTIC PRECISION MAY IMPROVE OUTCOMES, ECONOMICS & SAFETY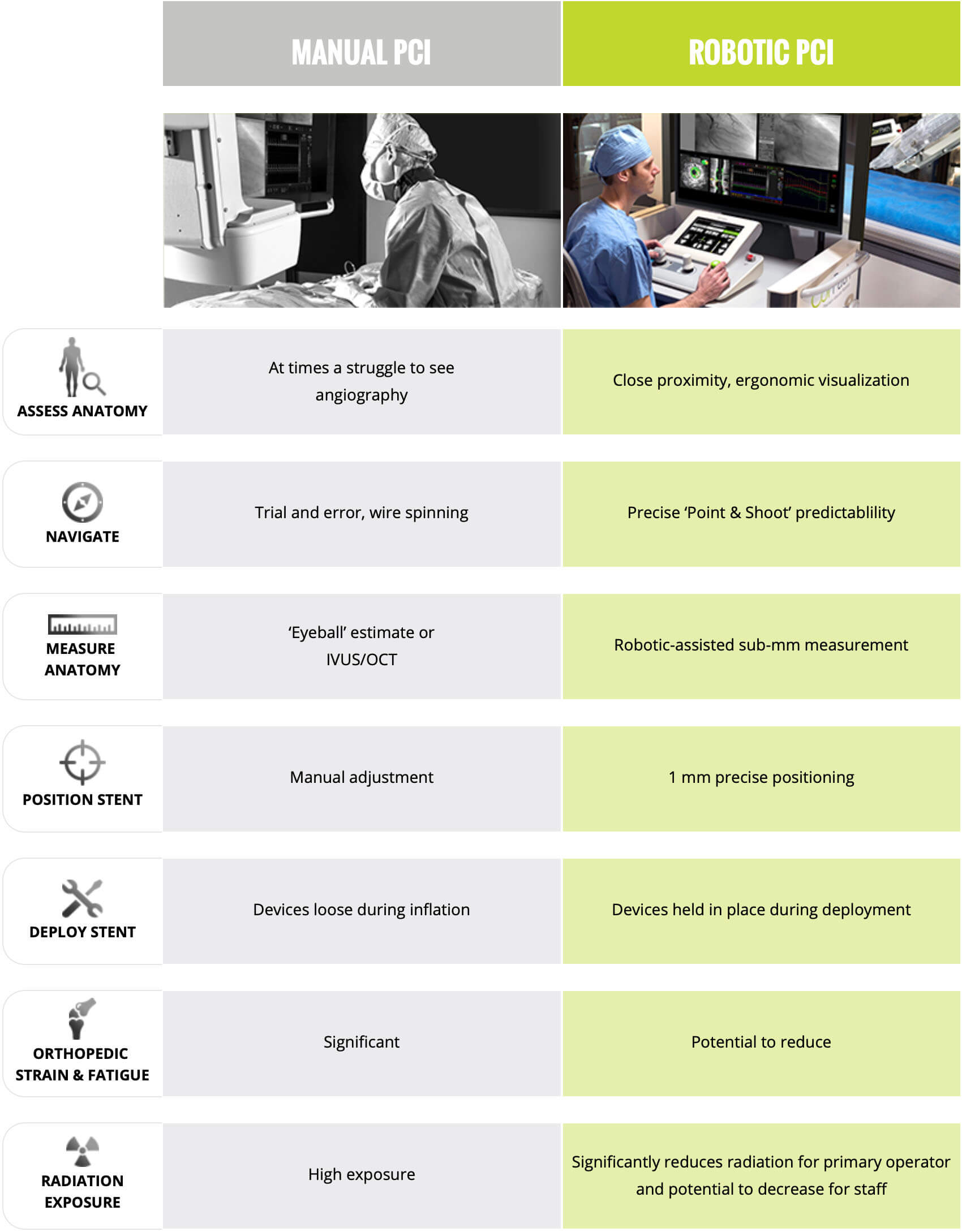 Expands patient-first treatment like no other system in the world.
Image guided, intensity modulated radiation therapy (IG-IMRT), featuring best-in-class clinical workflows and highly conformal treatments, enabled by a unique, ultra-fast multi-leaf collimator (MLC).  The Radixact® System shapes radiation to the contours of the tumour, while crucially sparing normal, healthy tissue.
Patients reeling from diagnoses need precise and effective treatment to get their lives back. Treatment teams need next-level precision and efficiency to improve patient outcomes. Clinical practices need to treat a broad range of indications with superior outcomes. The Radixact Treatment Delivery System enables all of this with a fully integrated platform for intelligent treatment planning, data management and treatment delivery